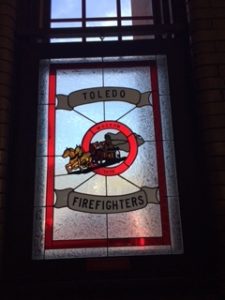 Have you ever heard of "Safety City?" It is a week long summer camp many cities offer to teach kids road safety and fire safety. The program is detailed, aggressive with content and effective. My 5 year old daughter attended this past summer (it is a program for children entering kindergarten) and to this day still sings the songs and jingles they taught the kids.
Fire safety is one of those topics I can be pretty strict about. Checking your fire alarms consistently, practicing what to do in case of a fire in the house or if you yourself get caught on fire, and staying safe are all MUST conversations when having children in the household. Talking frequently about what to do in emergency situations only helps the child if something like that were ever to occur.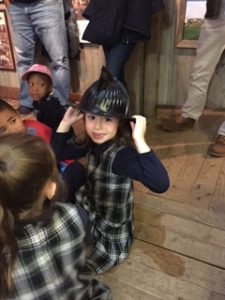 I have attached some pertinent information along with some tips and "talking points" with kids around fire safety. I would love to hear your feedback on the list and what you would add to it. Also check out the following site for additional resources. http://www.firefacts.org/
Fire Prevention
Of course, the best way to practice fire safety is to make sure a fire doesn't break out in the first place. That means you should always be aware of potential hazards in your home.
Start by keeping these tips in mind:
Electrical Appliances, Cords, and Outlets
Are your electrical appliances in good condition, without loose or frayed cords or plugs?
Are your outlets overloaded with plugs from the TV, computer, printer, video game system, and stereo?
Are you overusing an extension cord?
Do the light fixtures in your home use bulbs that are the correct wattage?
Does your home contain GFCIs (ground fault circuit interrupters) and/or AFCIs (arc fault circuit interrupters), which prevent electrical shock and fire by shutting off faulty circuits?
Look around your house for potential problems. And unless you're a trained electrician, be careful about do-it-yourself electrical projects. Studies have shown that many home fires are caused by improper installation of electrical devices.
Other tips:
Replace or professionally repair any appliances that spark, smell unusual, or overheat.
Don't run electrical wires under rugs.
Make sure lamps and night-lights are not touching bedspreads, drapes, or other fabrics.
Use caution when using electric blankets.
Don't let kids use kitchen appliances by themselves and supervise any art or science projects that involve electrical devices.
Cover any outlets that are not in use with plastic safety covers if you have toddlers or young children in your home.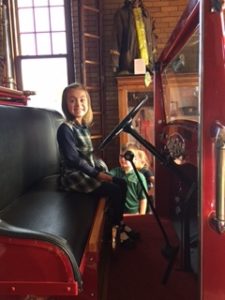 http://www.marybockert.com/wp-content/uploads/2016/07/mbtransparent-300x138.png
0
0
Mary Bockert
http://www.marybockert.com/wp-content/uploads/2016/07/mbtransparent-300x138.png
Mary Bockert
2017-11-09 02:16:35
2017-11-09 02:16:35
Fire Safety...It's a Must!