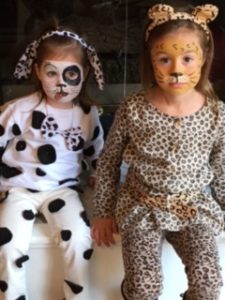 I LOVE Halloween and the fun of dressing up your littles and having them trick-or-treat. The fall brisk air, crunching of the leaves, kids running around having the time of their life, etc. is simply the best. I remember being younger and running from house to house, knowing which houses gave out the best candy and making sure to hit them up first before heading to the "less ideal" houses. I remember the police officers driving down the road handing candy out of their car doors and making sure kids were remaining safe. Everything about my Halloween memories make me smile and bring positive vibes my way.
From a parents standpoint, it makes me nervous thinking about all of the things that could go wrong on Halloween night. It's dark outside, people are dressed in costumes, etc. It can be overwhelming thinking that someone might want to harm your child and Halloween is the perfect night to do it or even that costumes can create dangerous scenarios for your child. I decided it would be a good idea to post some Halloween safety tips for parents looking to stay this holiday season.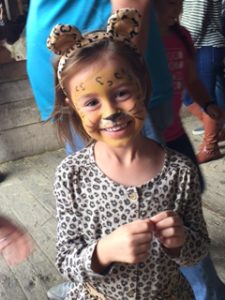 Top Tips
Decorate costumes and bags with reflective tape or stickers and, if possible, choose light colors. Since masks can sometimes obstruct a child's vision, try non-toxic face paint and makeup whenever possible.
Have kids use glow sticks or flashlights to help them see and be seen by drivers.
Children under the age of 12 should not be alone at night without adult supervision. If kids are mature enough to be out without supervision, remind them to stick to familiar areas that are well lit and trick-or-treat in groups.
Popular trick-or-treating hours are 5:30 p.m. to 9:30 p.m. so be especially alert for kids during those hours.
When selecting a costume make sure it is the right size to prevent trips and falls.
http://www.marybockert.com/wp-content/uploads/2016/07/mbtransparent-300x138.png
0
0
Mary Bockert
http://www.marybockert.com/wp-content/uploads/2016/07/mbtransparent-300x138.png
Mary Bockert
2017-10-29 21:33:36
2017-10-29 21:33:36
Halloween FUN (and safety tips)!