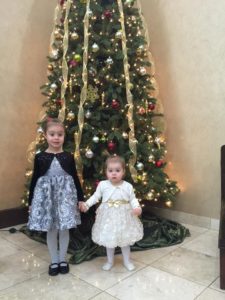 I LOVE traditions…especially around the holidays! Our family has started some pretty neat traditions that I think are worth sharing. From spending a day baking Christmas cookies to packing the kids in the car and driving around looking at Christmas lights, we have started some traditions that I simply cannot go a season without.
Toledo Zoo Lights Before Christmas (One of our FAVORITE family traditions! The Toledo Zoo puts on quite the show and is enjoyed by everyone big and small) https://www.toledozoo.org/lights
Tam-O-Shanter's Children's Wonderland (My daughters LOVE the train ride, the old and new displays, pictures with Santa and the endless crafts you can make). http://www.playsylvania.com/childrens-wonderland/
Levis Commons Santa House (The BEST Santa experience in the Toledo, Ohio area. He not only has Mrs. Claus with him, but he spends so much time with each little one and one family enters the house/cottage at a time to create an intimate experience). https://www.shopleviscommons.com/event/visit-with-santa-claus/2145497897
Listening to Christmas music and putting the Christmas tree up (We listen to 101.5 and put the tree up…It is GREAT!)
Getting into our winter jammies and driving around town looking at Christmas lights (You can dress this experience up with snacks and hot cocoa)
Bass Pro Santa Workshop (Another GREAT experience where you can see Santa for FREE, play games, write a letter to the big man in red, and make and take a craft home). http://www.basspro.com/shop/en/santas-wonderland
Christmas service at church (CedarCreek Church offers an experience like no other…it is a beautiful production). https://cedarcreek.tv/christmas/
Baking Christmas cookies (See the following recipes from Food Network:) http://www.foodnetwork.com/recipes/photos/all-star-holiday-cookie-recipes
I would LOVE to hear your family traditions in the comments below!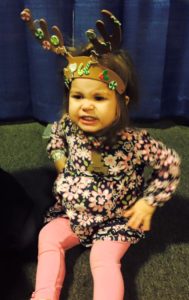 http://www.marybockert.com/wp-content/uploads/2016/07/mbtransparent-300x138.png
0
0
Mary Bockert
http://www.marybockert.com/wp-content/uploads/2016/07/mbtransparent-300x138.png
Mary Bockert
2017-12-20 03:06:30
2017-12-21 01:35:42
Christmas Traditions Worth Starting