Annora: "Can I have this money to put into my piggy bank? (It is a $20 bill!)
Me: "No honey, you didn't earn it! Mommy and Daddy earn their money to put into our piggy bank called a bank account."
I am adamant about teaching the girls how to handle their money. I actually don't think you can ever start too early. I want to set them up for financial success just as much as any other success. I have struggled financially in the past and my parents have too…it isn't anything I want my girls to go through.
It's an unfortunate fact that our public school system does little to teach children about money and finances — and that's unlikely to change any time soon. Therefore, as a parent, that responsibility lies with us alone.
Teaching our children about money at an early age is a priceless gift, as it puts our kids on track to make intelligent, educated financial decisions as they grow older. Here are five tips that I have gathered from various sites along with my own tips and ideas to help you impart sound financial advice to your kids:
1. Speak to Them on Their Level
Your message is not likely to sink in if you're not talking to your children at their own level. When you teach them money lessons, sit together on the floor or kneel down next to their desk.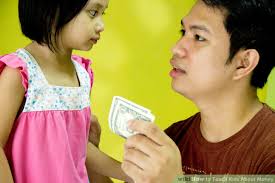 2. Use Concrete Examples
If you want to get an idea an idea across, use examples that your children can relate to. For instance, make mason jars for money they will give, spend, grow and save. Seeing money in each jar will train kids to use only the money they allotted for spending.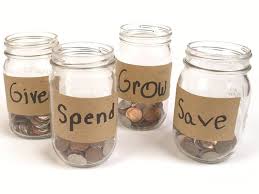 3. Train Yourself to Say No
If you say "yes" to your kids every time they want a new toy, snack, or anything else that costs money, you are impressing upon them that reckless spending has no consequences – which couldn't be further from the truth. Children need to understand that there are limits to spending, and while you don't want to cease all purchases, exercising restraint demonstrates a valuable financial lesson. Consider establishing a monthly toy budget, and let your kids make their own purchasing decisions, keeping them updated throughout the month as to how much they have left to spend.
4. Instill in Them the Desire to Save
If your child has received a sum of money for a birthday as a holiday gift, this is the perfect time to encourage saving. You may wish to take your child to the bank and help him or her to open a savings account, as this is a great way to encourage financial responsibility. Don't know a way to do this? Dave Ramsey has many valuable tips to follow.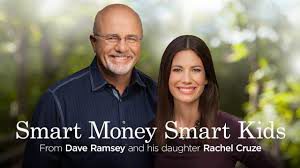 Final Thoughts
If we can effectively teach our children how to responsibly handle money, they'll be able to more actively participate in their own savings for college (which I worry about already and my girls are 4.5 and 2 years old). This will lessen the burden on us, and can also reduce the amount of student loan debt they graduate with. There are many benefits to teaching kids about money, and we'll be doing both ourselves and our kids a disservice if we don't start now.
http://www.marybockert.com/wp-content/uploads/2016/07/mbtransparent-300x138.png
0
0
Mary Bockert
http://www.marybockert.com/wp-content/uploads/2016/07/mbtransparent-300x138.png
Mary Bockert
2016-09-27 10:30:54
2016-09-27 10:30:54
Teaching kids about money!