When it comes to cold weather, staying inside seems like the best option when littles are present…especially newborns. The weather has been unbelievably cold in Ohio this winter and leaving the house just isn't doable…nor am I excited to do so. I would have to get 3 kids bundled tightly, spend 30 minutes loading them into the car and getting them buckled into their carseats, etc. In other words, no thank you! LOL
Since leaving when it is so cold is out of the question, we have hunkered down and made "cabin fever" more of a challenge to conquer in our household. Here are some things we hav done to "entertain" the boredom that can sometimes come with cabin fever.
Play board games
Break out the Play-Doh
Bake cookies
Put the bounce house in the basement and let the kids jump
Bring snow into the house and experiment with it (make mini snowmen, use food coloring to mix primary colors to see which contrary colors are created.
Make crafts
Play Hide-and-go-Seek
Make blanket forts
Play Barbies and Dolls
Clean-Clean out toy bins, dresser drawers, etc.
http://www.marybockert.com/wp-content/uploads/2016/07/mbtransparent-300x138.png
0
0
Mary Bockert
http://www.marybockert.com/wp-content/uploads/2016/07/mbtransparent-300x138.png
Mary Bockert
2018-01-12 05:05:57
2018-01-12 05:05:57
Cabin Fever Musts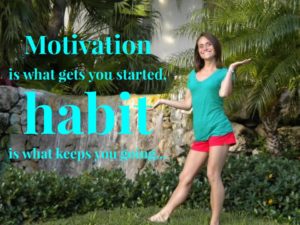 I know for me and my household, we love starting fresh for the New Year. New goals, new attitude and the excitement of what the new year will bring. Sometimes, the start of a new year means the beginning of new healthy habits…such as setting BIG goals or healthier eating and exercising. This year, having a new baby in the house and having fallen off of the bandwagon with healthy eating, I want to incorporate a "clean eating" habit into our new year goals. This means eliminating anything processed such as lunch meats, cheeses, chips, etc. Instead, my plan is to make all of those things from scratch. Sounds awful and time consuming right?!? —————–>>>>>>>>>WRONG!
Creating heathy habits can be tricky in the beginning because you are adapting to something new and that can be quite overwhelming. BUT, once new habits have been instilled, that is exactly what they become…habits. If you know anything about habits, you know that they come pretty quickly and easy once they are established. So by putting in the extra time and dedication to creating the habit, you are also making that habit easy to follow…so eating clean shouldn't be that difficult after the initial month of adjusting.
I have included a list of tips to get "clean eating" underway in your household if that is something that interests you. The reason I chose clean eating is because I 100% believe that how we feel is determined by what we place into our mouths. Our food can either help our health or destroy it (along with exercise of course). Teaching my girls healthy habits at a young age is something I deem important and at the top of my parenting list…along with many other things of course.
Get rid of all "precessed" foods in the house (processed is anything bought and not in its original state)
Shop the perimeter of the store…avoiding the middle aisles where processed foods are kept
Stick to fresh over canned … canned foods are typically very high in sodium and never compare to the raw and fresh
Write our your grocery list ahead of time and STICK TO IT.
Each morning tell yourself the menu (OUT LOUD)…this will help you stay the course
Journal everything you eat or plan on eating for the day to help you stay on track
Meal prep for the week on Sunday and again on Wednesday/Thursday to lessen the work load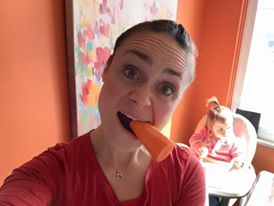 http://www.marybockert.com/wp-content/uploads/2016/07/mbtransparent-300x138.png
0
0
Mary Bockert
http://www.marybockert.com/wp-content/uploads/2016/07/mbtransparent-300x138.png
Mary Bockert
2018-01-05 12:46:28
2018-01-05 13:05:00
New Year, New Start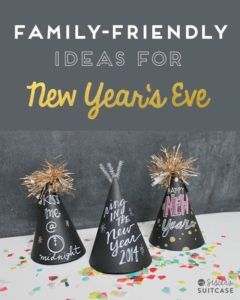 Sometimes I look at my kids and think to myself, "What am I supposed to do with these little ones to entertain them?" I always want fun traditions around holidays and I put pressure on myself to make sure I do so. New Year's Eve is one of those holidays that I want to start some family traditions but haven't quite yet. It doesn't have to be jam packed, but having something "to do" sounds fun. I want my kids to look back on their childhood and remember the things we did each year repetitively. I decided to do some research on what other people do for the holiday and this list is comprised of some of the things I plan on incorporating into our own family traditions. Feel free to comment below with some of your own family New Year's Eve traditions.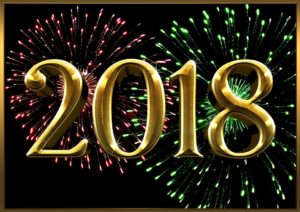 Interview your kids and ask about their favorite things. Videotape it too!
Have a movie marathon
Campout in your own living room as a family. Put up a tent!
Play minute to win it games.
Have a gift or bag to open every hour until midnight. Instead of a toy inside, try putting a fun question everyone has to answer.
Watch home movies from the year. A great way to remember all the fun stuff you did!
Pop a balloon every hour. In every balloon have a silly activity that everyone has to do together.
Make New Year's Resolutions together and share them!
Have a dance party.
Do a photo booth! Great way to remember how your kids change every year.
Let your kids invite their friends over to make treats together.
Have everyone write a letter to themselves about what you hope to happen this year. Open it on new year's eve next year.
Dress up in fancy clothes, or have masquerade masks just for fun.
Do a family time capsule to open the next year.
Make fancy non-alcoholic drinks for the kids in special glasses.
Have an iron chef contest.
Do a craft. Make your own ball to drop, party hats or noise makers!
Watch the ball drop in another time zone.
Count your blessings! Make a list of things that happened that year that were blessings in your lives. Put them in a journal or album to look back on.
Eat some black-eyed peas. They bring good luck!
Talk about new years traditions from around the world, or from your own ancestors.
http://www.marybockert.com/wp-content/uploads/2016/07/mbtransparent-300x138.png
0
0
Mary Bockert
http://www.marybockert.com/wp-content/uploads/2016/07/mbtransparent-300x138.png
Mary Bockert
2017-12-30 05:53:53
2017-12-30 05:53:53
New Year's Eve Fun Traditions